Children love to play different roles and scenarios in imaginative games, whether they are playing head chef, baker, kitchen porter, parent, or waiter. With a play kitchen, your child can imagine themselves playing a variety of roles while cooking some mouth-watering imaginary food.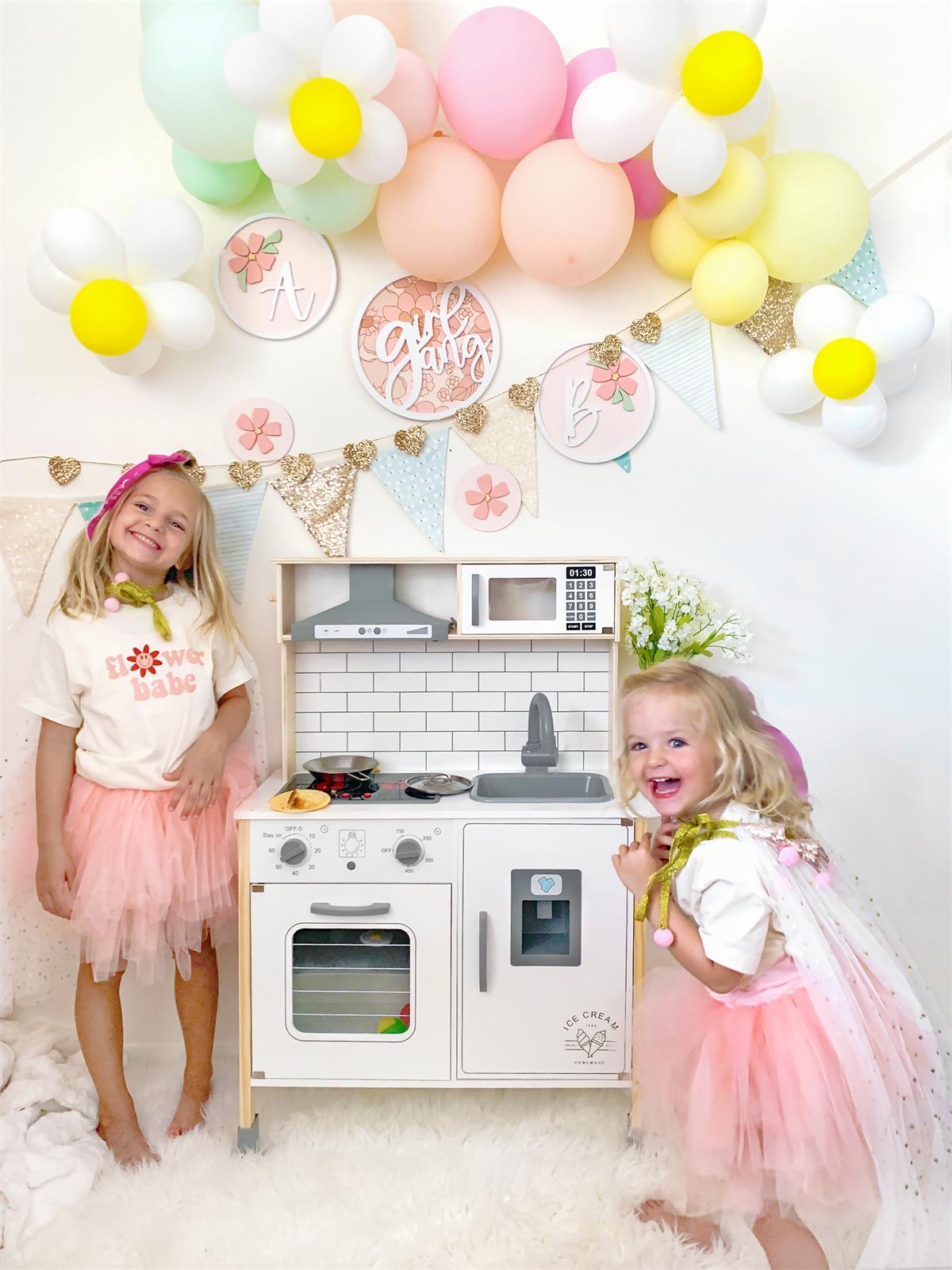 The benefits of a play kitchen
A play kitchen is one of the best things you can have in your home to encourage imaginative play. A play kitchen can.

Enrich creativity
Enhance language and communication
Improve social skills and teamwork
Help develop planning and organizational skills
Imitate important life skills
Provides a sense of independence
Improves cognitive and problem-solving skills
Encourages mathematical learning
Enhances visual recognition skills
Promotes healthy food choices
Develops fine motor skills
So, it's time to put an apron on your child and help them use their imagination in the kitchen!

Play in your play kitchen
Let your child take the lead when you play with them in your play kitchen. When you pretend to play with your child, it's important not to lead them. If they ask you for help and ideas, it's okay to prompt them, but let them take the lead whenever possible. This will make their experience in the kitchen more fun.

Don't forget to keep your kitchen stocked for more fun. Whether you buy a kitchen from us or make your own, TInyland can help you. At TInyland, we have aprons, chef's hats, pots and pans, tomatoes, mixing spoons, peppers, carrots, eggplant, corn, cookie cutters, plates, and even ice cubes.

From the "food" side of things, we have a lot of over-the-top toys

The more you stock your kitchen, the more fun you'll have! Check out TInyland  toy kitchen play sets today.


The benefits of wooden train toys
Choose the toy that best suits your child's personality