As the years go by, summer vacation always seems to go by more quickly! It's time to return to study mode by the time you've gotten used to your summer schedule or family routine. Every new school year can be both nervous and exciting for kids and parents. Here are some preparations you can do for the start of the new school year.
1.Help your child address the stress in an appropriate way
Many kids experience anxiety when they are thrown into new circumstances, such as switching to a new school, classroom, or instructor. This could occur at any age. If your youngster exhibits signs of anxiety, practicing entering the novel setting can be beneficial.
Before the start of the new semester, take them to see the classroom or new school. Remind them that many students are probably anxious about the first day of school. Teachers will go above and above to ensure that everyone feels as comfortable as possible because they are aware that students are anxious. If your child is anxious, find out what worries them and work with them to find solutions so they can handle the new circumstances.
2.Form good and sturdy homework habits
Create a conducive setting for schoolwork from an early age. Children require a regular study area that is calm, free of distractions, and located in their bedroom or another area of the house. For example, placing a Drawing Easel in their study area helps your children make a draft, preview or review on it, which encourages their self-learning ability and boost imagination. They can also act like a teacher and teach you what they have learned during the day. It can enhance the interaction between parents and children and facility the communication ability of children.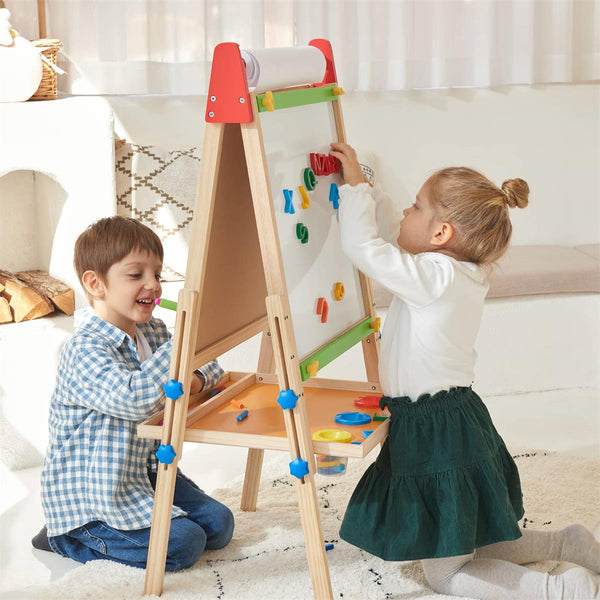 Allocate enough time for schoolwork. Include this time when deciding whether to participate in after-school activities. Create a household rule prohibiting the use of electronics for diversions during homework time.
3. Develop a healthy sleep routine
Insufficient sleep is closely related to lower academic interactions and study achievements for kids. Forming a good sleep habit is crucial for kids to perform well at school.
A relaxing pre-bedtime ritual can include giving them a bath or shower, reading to them, tucking them in, and saying good night to them. The teepee is the best choice for kids to enjoy a cozy bedtime story. Children relax in the teepee with their toy partners after taking a shower while you read them a charming story.
Encourage your youngster to put away their electronics well before going to bed. Using electronics right before bed is harmful to your overall health. One or two hours before bedtime, allowing your children play with educational toys, such as the wooden train tracks. They can seek a relaxation when playing.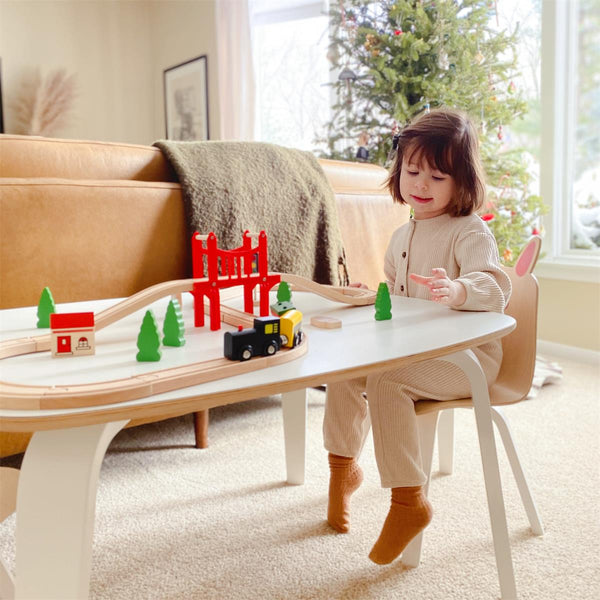 When children are trying to get to sleep, try to keep the home as calm and quiet as you can.
4.Get prepared.
Make a to-do list for the items you must prepare. For example, what's the dress code for the classroom, did I pack up my school bag, or have I gotton familiar with the way to school? Take some time to get organized to prevent from being panic on the first day.
5 ideas for decorating a play room
9 Reasons To Have a Teepee Tent
How can you prepare your kids for a perfect back-to-school season?